InStitches has charity fundraising all sewn up
09 Nov 2016
The University's knitting and stitching group held a successful sale to raise funds for two local charities - and they're planning another soon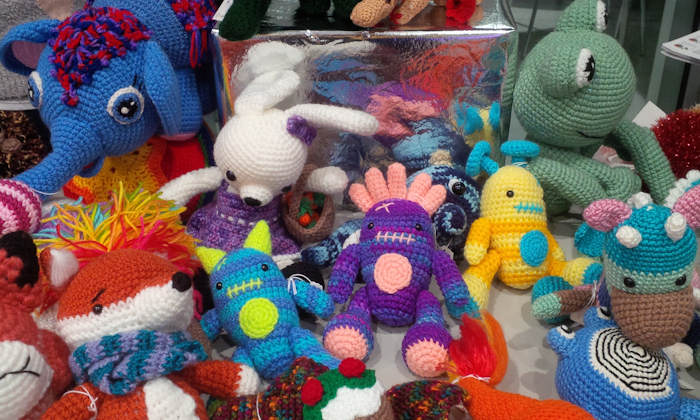 Over £600 was raised at the sale on Tuesday, 1 November for Wood Street Mission and the Food Bank.
Thanks go to Jane Wells, co-organiser of InStitches, and group member Genevieve Pridham, both from Research and Business Engagement Support Services (RBESS). Jane and Genevieve are the driving force behind the sale, and contribute a significant proportion of the stock; many items are also donated by other group members.
Special thanks also go to RBESS staff members Séamus Byers for designing the raffle tickets and Michelle Davies for organising the booking, and both for general support and for willingly ferrying boxes and bags from the office to University Place and back. 
Thanks to Meriel Barham in the School of Chemistry, we are able to offer you another chance to start your Christmas shopping at a second sale on Wednesday, 7 December. The sale will take place on the first floor of the Chemistry Building on Brunswick Street (building number 61 on the campus map). Drop by between 12pm  and 2pm to see what's available.
Further information