Over the blue moon
07 Nov 2016
Manchester student wins place on Manchester City press bench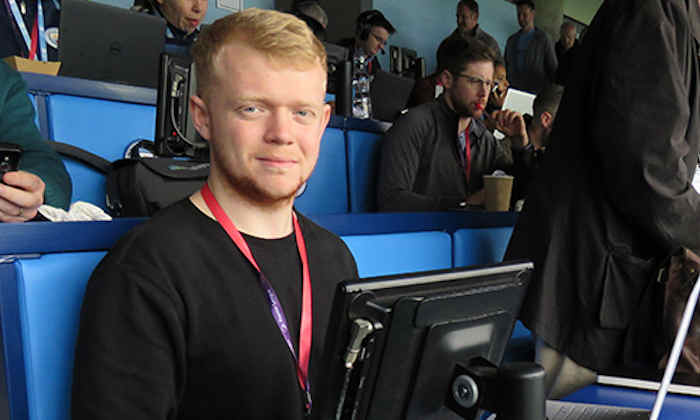 A Faculty of Humanities student has won a season-long press pass at Manchester City after securing first place in a competition run by the club.
Harry Newton, 20, a lifelong blue and in his third year studying Ancient History BA, will now have pre and post-match access to all home games and all weekly press conferences.
For the competition, students at the University of Manchester, Manchester Metropolitan University and Salford University were invited to write up a report on their favourite football match of all time.
Those with the best entries then went for interview at City Football Academy, Manchester City's training ground with the Club's media team, this is where Newton secured his place in the starting line-up.
"My aim is to become a professional sports journalist, so the chance to work alongside high profile sports reporters from around the world makes my dream feel that little bit closer." he said.
"It's also great to know that I can turn to the media and content teams at Manchester City for advice on working in the world of sports media."
"We're delighted to be able to offer this experience to Harry. As a Club we're committed to inspiring and supporting youngsters both on and off the pitch. We hope that Harry continues to develop the skills he needs to have a successful career in sports journalism," added Chris Bailey, editor in chief of the content team at Manchester City.
Newton's reports on City's home games will be published in Manchester student newspaper The Mancunion and on its accompanying website.
To see Harry's work, visit: