Final call: Less than one week for students to enter Venture Out 2016
02 Nov 2016
Manchester Enterprise Centre is looking to support the next big student idea from The University of Manchester through Venture Out 2016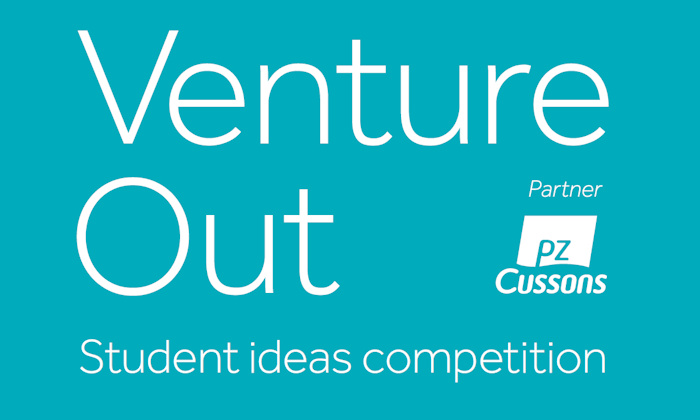 Venture Out is the University's signature student ideas competition, and is open to all current undergraduates and postgraduates.
There's less than one week to go to submit your ideas, and join other previous successful entrants including former MBA student Alex Daly, whose 'Tinder for Entrepreneurs' idea scooped the top prize:
"I absolutely loved the Venture Out experience. Going through the process of developing the idea, testing it with a relevant audience and gaining expert feedback from Manchester Enterprise Centre was invaluable," he said.
There are five prize categories to choose from:
Business: For ideas that have commercial potential via new products or services
Social: For ideas that improve the lives and social wellbeing of people and communities
Digital: For ideas that apply digital technologies to generate new experiences and innovative business opportunities
Research: For ideas that focus on the application of University-based research to real-world problems
PZ Cussons Innovation Challenge: Propose an innovative product or approach that would keep skin looking and feeling great OR Suggest how innovation can be applied in personal wash to make brands like Carex, Original Source of Imperial Leather develop customer appeal and convenience
The deadline for applications is 12pm on Monday, 7 November 2016.
Venture Out is supported by PZ Cussons. You can read Alex's Venture Out story at: