Academic given international award for enhancing women's visibility
01 Nov 2016
Professor Dame Nicky Cullum wins 2016 Anne Anderson Award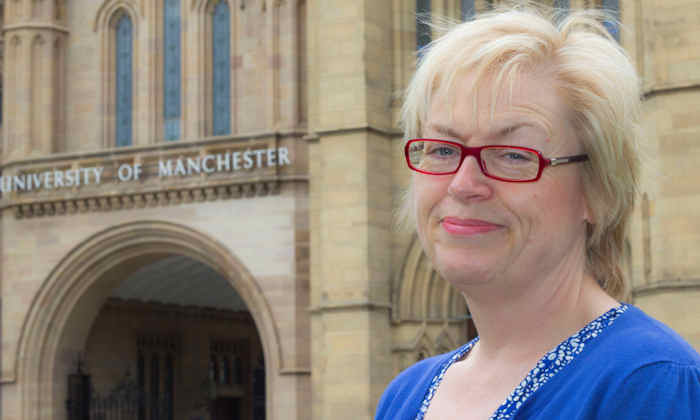 Professor Dame Nicky Cullum has received the 2016 Anne Anderson Award for her contribution to the visibility of women in the Cochrane Collaboration.
The Cochrane Collaboration is an international not-for-profit and independent organisation, dedicated to making up-to-date, accurate systematic reviews about the effects of healthcare readily available worldwide.
The award is named after reproductive physiologist and researcher Anne Anderson, who contributed to the stream of thinking and effort that gave birth to evidence-based health care.
Dame Nicky, Professor of Nursing at the Faculty of Biology, Medicine and Health, has participated in the Cochrane Collaboration since 1993 and has been the Coordinating Editor of the NIHR-funded Cochrane Wounds Group since 1995 as well as contributing as an author to many systematic reviews.
The Anne Anderson award was presented at the Annual Cochrane Colloquium in Seoul, Korea and aims to recognise and stimulate individuals contributing to the enhancement of women's visibility and participation in Cochrane's leadership.
Dame Nicky commented: "The Cochrane Collaboration has succeeded in creating an environment in which thousands of people around the world can learn and grow as scientists whilst contributing to the greater good by conducting high quality systematic reviews and making them available.
"It is an organisation that has nurtured me and where I have always felt I belonged. I think that is the same for thousands of us, and I hope that I have been able to play a small part in that."
More information
For more information, visit: