Opening of the 'Catch a Shooting Star' exhibit at Manchester Museum
19 Oct 2016
Ever wanted to put your hand on Mars, the Moon or an asteroid and can't wait for commercial spaceflight to fly you there as a space tourist?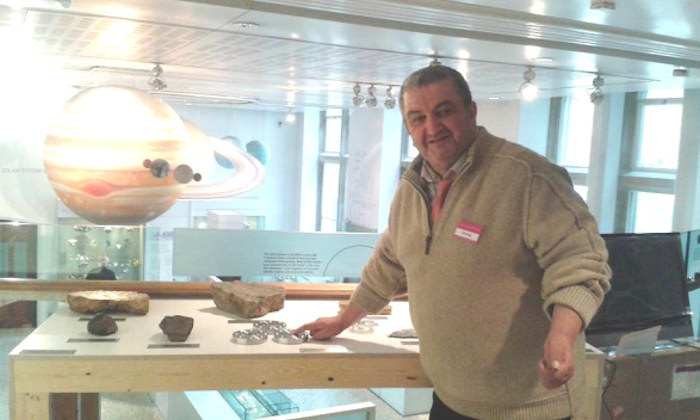 Well, imagine no longer, you can get your hands on amazing rocks from other worlds just by visiting the new 'Catch a Shooting Star' exhibit at Manchester Museum.
The meteorite touchable display has been developed by the Catch a Shooting Star team, led by meteorite researchers at the Open University in collaboration with The University of Manchester.
The exhibit, which has been funded by a public engagement grant by the Science and Technology Facilities Council, is the first permanent display in the UK where you can handle so many different types of meteorites and impact rocks in one place.
Further information  
You can find out more about the samples that are on show at the Manchester exhibit at: