Manchester Ways to Wellbeing: feel good and function well
07 Oct 2016
How the University's Wellbeing Strategy and our Manchester Ways to Wellbeing aim to help you do just that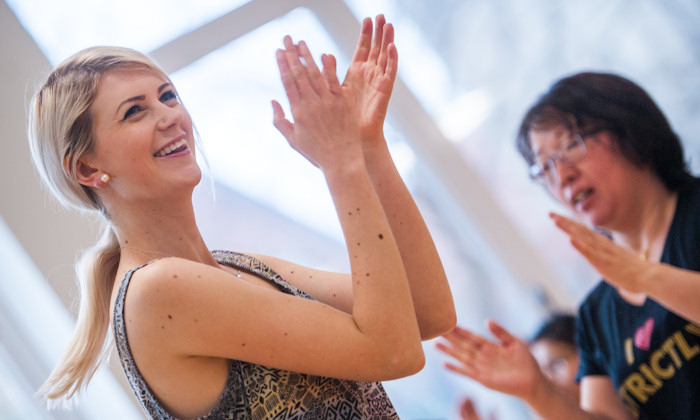 If we are to deliver our strategic goals of 'world class research' and 'outstanding learning and student experience', all of us at the University - academic and support staff, PGRs and students - must function at our best.
Over the last two and a half years, in recognition of a recent surge of interest in wellbeing across the public, private and not-for-profit sectors, the University has been developing a strategic framework for implementing wellbeing in the higher education sector.
In 2015, the findings of the Staff Survey, National Student Survey (NSS) and PGR Experience Survey provided strong evidence that this general movement towards considering all aspects of wellbeing must become a clear strategic priority for the University.
The Wellbeing Strategy builds on existing provision at the University, which includes specific events such as 'Wellbeing Week' and 'Wellbeing Wednesdays', together with the excellent services provided by Sport, the Counselling Service, Human Resources and Safety Services.
The strategy rests on the principle of each of us taking personal responsibility for our own wellbeing, but in respect of our time at work, with sanction and support from our managers for us to engage with University-led activity.
It will make use of the Manchester Ways to Wellbeing framework, a shared staff/student approach to wellbeing which focuses on 'prevention' rather than 'treatment'.
Based on research by the New Economics Foundation, the Manchester Ways to Wellbeing are six simple but effective actions which you can build into your day-to-day life in order to feel good and function well.
Manchester Ways to Wellbeing is being implemented in 2016 as the first stage of a four-year roll-out of the Wellbeing Strategy.
But there's no need to wait – why not take advantage of existing opportunities to support your own wellbeing?
There's a range of workshops from the Counselling Service (including Actively managing your mood, Improving self-esteem and Learning how to relax, as well as a useful wellbeing self-reflection tool to score how well you are doing on the Manchester Six Ways to Wellbeing. This brief questionnaire gives you a snapshot of where you are on each of the six ways and will highlight resources that can help you to improve your scores. 
In addition, Sport Manchester's Be Active programme offers tai chi, belly dancing and several types of yoga, alongside a range of other classes.
And if you're looking for a showcase of what's available on campus, make sure you put Wellbeing Week (14-18 November 2016) in your diary: events during this week will give you the chance to sample from the whole breadth of our wellbeing activity. Watch out for more information on StaffNet News.