Vote now for mappademia to win £5k+ funding for the University
26 May 2016
Create your own apps to publicize research and engage communities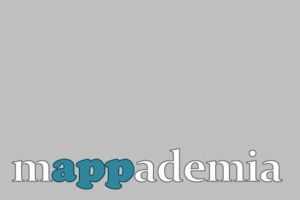 mappademia is a project submitted for the JISC student ideas competition which, if we can get 250 votes from the public, would get funding for a piece of software which would allow students or researchers with little or no previous programming experience to easily create mobile mapping applications and share them for free with the public.
The project has been devised as part of the University of Manchester's Digital Humanities programme and, if we get the required votes Manchester would be at the forefront of promoting the technology to our students and researchers with potentially innovative uses in many academic subject areas, from projects which seek to distribute original research, stories, information, or images in an interactive manner to projects which seek to provide social benefits to users by disseminating important information and collecting user generated data and content.
So if you like the idea of your own easy to create and free to distribute apps to publicize your research, or to link up with local cultural institutions or community groups via the University, find out more and click on 'Vote Now' at the project site:
Help to ensure we get to the magic 250 votes to get the funding we need to build the software!