Alliance Manchester Business School rises to top 40 international schools
23 May 2016
University's business school storms up 12 places in FT's Customised Executive Education Ranking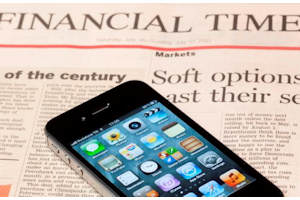 Alliance Manchester Business School has today risen 12 places to 36th in the world in the FT's Customised Executive Education Ranking 2016.
The School is placed at 6th in the UK and 19th in Europe and, since entering the ranking in 2014, has risen 26 places.
Alliance MBS has recently worked on programmes for clients such as BP, BAE Systems, NHS, MITIE and the Chinese Ministry of Finance.
Jane Crombleholme, Head of Executive Education, commented: "The ranking demonstrates our commitment to delivering excellent business education on a global scale to our clients.
"It is an exciting time for executive education here at Alliance MBS. In the past year we have expanded our global offering and our international team of world-leading academics and industry experts now provide programmes from our international centres in Dubai and Singapore."
"We have also launched a new suite of open programmes that includes the Manchester Leadership Development Programme.
"Future delegates will be able to benefit from our impressive new facilities when, next year, we open the doors on our new executive development centre and hotel at the heart of the Oxford Road corridor here in Manchester."
More information
Fore more information, visit: