Opportunity to attend the Middle Managers Conference 2016
18 May 2016
Book now for the last few available places at the Middle Managers Conference on Friday 24 June 2016 at Chancellors Hotel, Fallowfield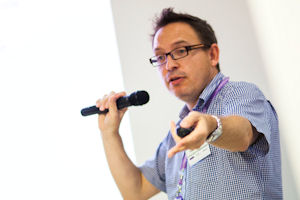 The theme for this year is titled 'The "Managers" Role in Creating and Enabling a Learning Culture'; the conference is organised by Staff Learning and Development. 
There will be an introduction by Sandra Booth, Leadership and Management Coordinator and Jonathan Winter, Head of Learning and Development, and speeches from two renowned speakers, lunch will be provided.
To book a place at the conference, please visit https://app.manchester.ac.uk/tms02.
If you have any questions, please contact Ranti Modupe Omolabi, Senior Training Assistant, ranti.omolabi@manchester.ac.uk