From farm to fork – invite to the launch of the N8 AgriFood Programme
04 May 2016
University involved in the global challenges of ensuring sustainable, resilient and healthy food supplies for all is the focus of the international launch of the N8 AgriFood Programme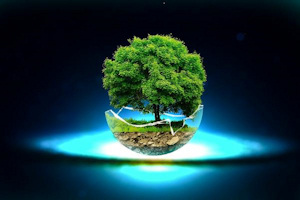 This innovative programmeincludes numerous faculties from the University of Manchester and provides the catalyst for practical collaboration between industry, academia, farmers, government and researchers, and will be formally launched at a two-day summit (21-22 June 2016) here on campus.
More than 50 speakers, from the likes of Sainsbury's, PepsiCo, Nestlé, Co-Operative Group, Department for Environment, Food and Rural Affairs (Defra) HSBC and the National Farmers' Union will attend the event.
Attendees will explore the need for a sustainable food system to meet current and future needs, particularly in light of population growth and climate change impacts.
Keynote speakers include Professor Ian Noble, Senior R&D Director at PepsiCo; Professor Ian Boyd, Chief Scientific Adviser for Defra; Tim Benton, UK Champion for Global Food Security; Keith Gill, food industry pioneer and founder of Phileas Fogg crisps and Dr Emma Hennessey, Head of the Science and Innovation team at the Foreign Office.
During the two days, delegates will explore critical issues such as building resilience in the supply chain, closing the skills gap, antibiotic resistance and integrated food and nutrition approaches through a targeted agenda.
Attendees will also benefit from direct access to funders, new partners in industry and academia, and be able to take part in a series of interactive workshops addressing issues surrounding sustainable food production, supply chains and improved consumption and health. 
Dr Yvonne Hung, Business Engagement Officer, said: "The N8 Agrifood programme crosses all Faculties, from soil and plant health, to satellite monitoring of disease, to consumer health and choices.
"The focus of this external launch is engaging with industry. It will be an opportunity for academics to hear from companies such as Sainsbury's and Nestle and connect with individuals to explore ways of collaborating. Linked with the programme is our PumpPrime Funding which provides sums of money to help facilitate collaboration." 
Further information