Join the buzz at next meeting of UoM Busy Bees WI
27 Jan 2016
Penny Dean OBE, Chair of the Dwarf Sports Association, is the speaker on Thursday, 4 February (12.45 – 1.45pm) downstairs in St Peter's Chaplaincy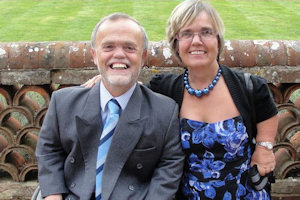 Penny will be talking about her experiences as a dwarf and her eventful life. Along with her husband Arthur, she is one of the founders of The Dwarf Sports Association (DSA), which was established 21 years ago to make regular sporting opportunity accessible and enjoyable to anyone and everyone of restricted growth in the UK.
Penny said: "I'm from a tall family and, out of my parents, three brothers and one sister, I'm the only one with dwarfism. I was always encouraged by my family to try and achieve, and school encouraged me as well.
"Arthur and I set up the Dwarf Sport Association to inspire and encourage all families who have a child with restricted growth. We wanted to show parents that having dwarfism wasn't something to be afraid of."
Penny is a fascinating and uplifting speaker and not to be missed. There will be a charge of £3 for refreshments and a raffle ticket (£5 for non-members). You will also be able to purchase additional raffle tickets if you wish – all proceeds to go to future meetings and events.
Why not take some time away from your desk and try something new? We promise you won't regret it!
Further information
If you have any queries, please contact: