Help us help you: Your comments may win you a £20 Amazon voucher
19 Jan 2016
Our IT Support Centre relies on your feedback in order to constantly improve, so we now offer you the chance to win a £20 Amazon voucher when your enquiry to the Support Centre is closed. This draw will take place every month until further notice.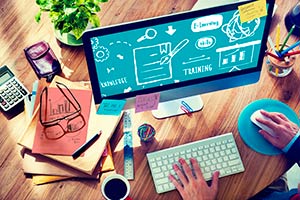 The survey takes less than a minute to complete, it's shorter than our general 'Talk To Us' page and, should you want to leave more detailed comments, you have that option at the end of the form. All feedback will be entered into the draw, unless otherwise requested, and you'll be sent a link in the confirmation email after your enquiry is closed.
December 2015 saw the feedback response rate increase fivefold, with 87% of the feedback being positive. We aim to continuously improve and offer a better experience for our staff and students, and we're looking to increase these response numbers further. We'll ensure your positive thoughts reach the analysts who handled your enquiry, and that your constructive comments are taken into account.
In the following months, we'll contact some people who offered detailed feedback, to discuss this further, which will play a vital role in helping us develop.
We're aware IT plays a major role in your University experience, and want to ensure that all of our staff and students receive help when they need it.
IT Support Centre
IT Services