Monthly Cycle to Work and Breakfast
29 Oct 2015
The Corridor Cycle to Work event makes its way to Manchester Metropolitan University's Business School Café this month on Wednesday, 4 November (8-9am)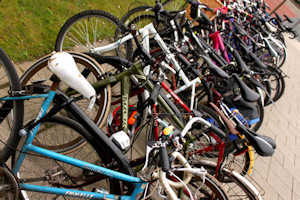 This event is a great opportunity to meet other members of the Corridor cycling community, and enjoy the customary free breakfast.
If you are going to attend, please help the organisers plan for numbers and speed up your sign-in on the day by registering in advance online at:
Paper sign-in sheets will also be available on the day.
Cycle buddies will be on hand to help newcomers, to see if there is a buddy near you please check the list on the Corridor Travel website.