Celebrating your giving
22 Oct 2015
Twelve months on from the launch of the University's new Workplace Giving scheme, more than 200 members of staff are donating a total of over £100,000 a year to charity from their pay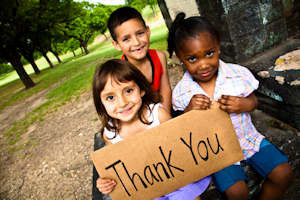 Between October 2014 and September 2015, the number of staff donors has risen from 61 to 213 - an increase of 152 donors or 249%.
During the same period, our total monthly donation has gone from £4,624.44 to £10,504.63 - a magnificent increase of 127%. And if our donations continue at this rate, we'll be giving at least £126,000 next year!
These are the top five charities which receive donations from our staff, with links to videos about the work that we are helping to support: 
The high degree of engagement of our staff has so impressed Workplace Giving that they have invited the University to join their creative Geared for Giving campaign, which uses peer testimonials and case studies to encourage other employers to take part in Workplace Giving. 
To celebrate our first anniversary, Workplace Giving are adding a £10 one off gift to the first donations of all members of staff who join the scheme between Friday, 23 October and Friday, 30 October, and support any of following charities: 
Find out how to sign up and how giving from your pay can provide a big boost to the amount that your favourite charity receives online at
#GivingTuesday is coming
Watch out next week for news of this year's international day of giving - and how you can take part.