Spectacular science takes over Manchester
12 Oct 2015
Oxford Road to be turned into giant lab for Halloween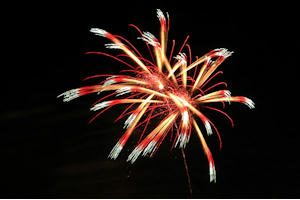 Oxford Road will be turned into a giant laboratory on Halloween weekend as spectacular science takes over Manchester.
The University will be running its Spectacular Science event on Saturday 31 October, offering a dazzling display of hands on science to delight children and adults alike. It's all part of the Manchester Science Festival and the Manchester European City of Science celebrations.
At least 25 science buskers will be lining Oxford Road dishing out dazzling displays of scientific wizardry.
At the same time, the University's Science Spectacular takes place in Whitworth Hall and, with more than 40 interactive stalls, there's something for everyone at this family fun day. Help create a mini-tornado, crack secret DNA and computer codes, and snuggle up to some creepy crawlies. Play the imitation brain game, build a world of fungus, work with mini robots, and much, much more.
Manchester Science Festival is produced by the Museum of Science and Industry and runs from 22 October to 1 November
Sheena Cruickshank, University Lead for Public Engagement with Research, said: "This fantastic event showcases some of the best research at The University of Manchester and enables people to discover more about our science and gets hands on with fun activities."
As part of Science Spectacular, tickets can also be bought for The Flash Bang Show which kicks off at 4pm in the Chemistry Building. This extravaganza of sound and vision will definitely catch attention and generate enthusiasm. Enjoy an introduction to the world of atoms, molecules, solids, liquids and gases, with exciting experiments featuring sudden colour changes, chemical clocks, fizzes, whizzes, fireworks, flashes, welding, melding, crashes and bangs.
It's suitable for all ages (although very young children with sensitive ears might not like the louder explosions).
Manchester has a proud history of scientific discovery and by coming to the Science Spectacular you'll be able to make some discoveries of your own! 
More information
For more details, visit: