Girls' Night Out returns to Jodrell Bank Discovery Centre
05 Oct 2015
It's out of this world as we prepare for lift off –get ready for an evening full of all things space travel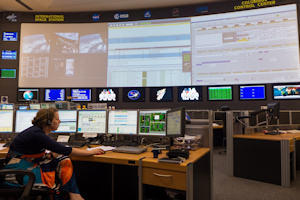 Girls' Night Out is back and out of this world as we prepare for lift off  – so get ready for an evening full of all things space travel.
Find out about the inspiring teams of people involved in supporting astronauts in their space travel at a talk by Libby Jackson, and enjoy unique insights on her career as a female Astronaut Flight Education Programme Manager at the UK Space Agency; discover the engineering, technology and science that go on behind the scenes and the many people involved.
Explore the fascinating science behind space travel and the many obstacles that the men and women who launch themselves into space need to overcome on a daily basis. Enjoy a range of fun, hands on experiments – take our robotic arm challenge, experiment with materials used for clothing worn in space and find out about the degree of recycling necessary for life on the International Space Station.
Discover the danger posed by meteorites (the ultimate space travellers) with a team from the University of Manchester's School of Earth, Atmospheric and Environmental Sciences.
Experience all of this in the setting of Jodrell Bank Observatory, the site of a huge range of world leading research in Astrophysics and the home of the Lovell Telescope, used since 1957, when it first tracked Sputnik 1, to look further and deeper into space to explore the unknown.
There will also be a planet cake pop and drink to enjoy and a chance to meet other women with an interest in the world of Science, Technology and Engineering.
This event is suitable for people of 12 years and over.
To book
To book, phone: