Faculty of Life Sciences awarded the Athena Swan Silver Award
01 Oct 2015
The Faculty of Life Sciences has been awarded the prestigious Athena Swan Silver Award.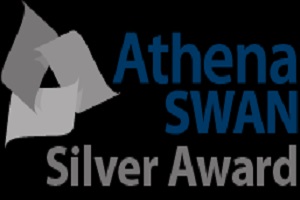 The award was created as a way to recognise institution's commitment to tackle gender inequality in higher education.Equality Challenge Unit awarded the Athena Swan Silver Award to just 87 departments in the whole of the UK.
The Faculty was one of only six departments who were able to retain their silver award from 3 years ago. In order to retain, The Faculty had to show progression in its efforts to address gender equality on both an individual and structural level. The award will last for the duration of 3 years and will promote the Faculty as a champion for gender equality.
On the value of the award, Sarah Dickinson, Head of Equality Charters at Equality Challenge Unit said:"In an ever changing higher education landscape, we realise that participating in the charter is a significant undertaking, and we would like to take this opportunity to thank and congratulate all those who participated for their demonstrable commitment to tackling gender inequality."
Amanda Bamford, Chair of the Athena Swan Self-Assessment Team and Associate Dean for Social Responsibility, said:"I am really thrilled with this award which recognises the efforts made across the Faculty to ensure a supportive working environment for all our staff.
"The award reflects an enormous amount of work and commitment to provide the most progressive and supportive environment possible for career development and work-life balance in the Faculty. We strive to develop a culture of fairness, opportunity, flexibility, and respect. We want to be a beacon in gender equality so there is no pausing in our efforts especially as are now working towards our Athena Swan Gold award!"
Hema Radhakrishnan, Deputy Associate Dean for Social Responsibility, Faculty of Life Sciences, who also took an active role in the application, said: "We are delighted to receive the Athena SWAN Silver award which recognises the tremendous effort from the Faculty of Life Sciences towards advancing gender equality amongst staff and students.
"Even though we are a long way forward from the Suffragette movement, women are still more likely to be discouraged from pursuing careers in Science, Engineering and Technology. Women who do take interest in these subjects often progress in their careers at a rate that is slower than their male counterparts.
"Athena SWAN Charter was established in 2005 to encourage and recognise commitment to advancing the careers of women in science. This Silver award shows that we as a faculty are working hard to reduce the gender gap and the efforts taken by the faculty are benefiting women and individuals with caring responsibilities."
The Faculty will be presented with the award at a ceremony in the coming months and will be able to  display  the Athena Swan Silver badge.