Professor Cary Cooper is named HR's most influential thinker
28 Sep 2015
HR Magazine has named Cary Cooper, professor of organisational psychology at Alliance Manchester Business School, HR's most influential thinker in the 'Most Influential 2015' rankings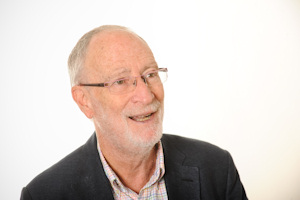 The prestigious and established rankings recognise practitioners and thinkers within the HR industry who are pushing boundaries to enable progression within the profession.
Professor Sir Cary Cooper said: "I am truly proud to have been selected as the most influential thinker by HR professionals throughout the country.
"It is important to me that my research is perceived by the HR community to make a difference in their policies and practice, particularly in creating healthier workplaces and encouraging better work-life balance."
This year marked the 10th anniversary of awards, which were held at an exclusive event in Claridges. Alongside Professor Cooper's number one ranking, Hugh Mitchell, chief HR and corporate officer at Royal Dutch Shell taking the top spot in the Most Influential Practitioner category.