Andrew O'Hagan and Owen Sheers (EVENT CANCELLED)
07 Oct 2015
Wednesday 14 October, 6.30pm at the Martin Harris Centre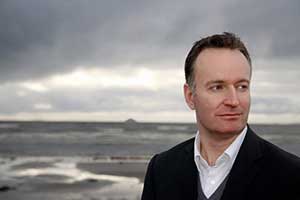 ** DUE TO UNFORESEEN CIRCUMSTANCES THIS EVENT HAS BEEN CANCELLED **
We apologise for any inconvenience caused. Ticket holders are asked to contact Quaytickets to obtain a refund or swap tickets for equal amount.

Two Faber writers with bold new novels investigating masculinity and violence, Andrew O'Hagan and Owen Sheers join forces for an evening of reading and discussion.
The Illuminations, Andrew O'Hagan's fifth novel, is an epic story about a young soldier and his ground breaking grandmother that sweeps the reader from Scotland and Blackpool to Afghanistan. 
Owen Sheers' I Saw A Man is a gripping and elegant exploration of violence, guilt and redemption that The Times called 'a rare and luscious treat for the reader'. Sheers is a poet, novelist and playwright whose debut novel, Resistance, was made into a film.
Hosted by John McAuliffe of The Centre for New Writing.
To book:
Tickets are priced at £6 / £4 and are available from:
Martin Harris Centre Box Office 0161 275 8951 (2-4pm weekdays) or
Online at Quaytickets
Further Information: