Manchester notches up four Times Higher Education Awards nominations
04 Sep 2015
This year's Times Higher Education Awards nominations have been published – and we're delighted that the University has been recognised in four categories.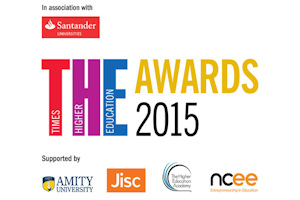 Manchester Business School has been nominated for Business School of the Year, an excellent achievement especially as it celebrates its 50th anniversary.  Since taking over the helm in 2013, Prof Fiona Devine has overseen an ambitious redevelopment programme which will include a new hotel and Executive Education Centre.  The School has attracted a landmark £15 million donation from Lord Alliance of Manchester, which will see MBS become Alliance Manchester Business School.
Prof Neil Hanley's Fellowship Academy has been shortlisted for the Support for Early Career Researchers award.  Set up in 2013, the Academy's aims are to help early career researchers by providing a 'one-stop shop' for advice, creating bespoke pathways for career success.  Users can access 'The Clinic', run by senior staff with strong backgrounds of personal fellowship success and funding panel experience. 
Dr Patrick O'Malley from the School of Chemistry says he is thrilled at being shortlisted for Outstanding Teacher of the Year.  Patrick teaches both undergraduates and postgraduates – and uses screencasting and student response systems to deliver a more interactive, student-centred experience.  He was also the academic lead on the Introduction to Physical Chemistry MOOC, delivered to a worldwide audience.
And Prof David Schultz's ManUniCast, a teaching and learning portal for weather and air quality forecasting, has been nominated for the Outstanding Digital Innovation in Teaching or Research category.  While supporting teaching within the School of Earth, Atmospheric and Environmental Sciences, the portal also educates members of the public about how forecasts are made.
The diverse nature of the nominations highlights some of the unique projects being carried out across the University.  The winners will be announced at an awards ceremony and dinner on 26 November at the Grosvenor House Hotel, London.