Want to join the largest voluntary women's organisation in the UK?
01 Sep 2015
Come along to next meeting of UoM Busy Bees Women's Institute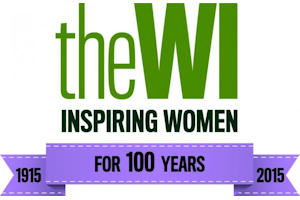 Are you interested in joining the Women's Institute (WI) – the largest voluntary women's organisation in the UK? Want to join an exciting new group, make lots of friends, improve or learn new skills?
A workplace Women's Institute may just be what you are looking for, with lunchtime meetings to suit busy working women. There are currently over 6,600 WIs in the UK, but only seven workplace groups and the UoM Busy bees WI is the first of its kind in Lancashire.
Our next meeting is on Thursday, 3 September 2015 (12.45pm) in Oxford Room, St. Peter's Chaplaincy, Oxford Road.
Make time for yourself – all female staff and students welcome. Come along and bring a friend – it's going to be fun!
Our fantastic guest speaker this month will be Suze Appleton.  Her talk is about Elizabeth Raffald, a woman who lived in Manchester in the 18th century and who produced Manchester's first ever trade directory, together with a definitive work of instructional cookery (preceding Mrs Beeton by 100 years!), along with many other achievements. She has been included on a long list of the 20 nominees for a female statue for Manchester and Suze is looking forward to the chance to tell more people about her. 
Booking
There is no need to book, just show up. As before we will be charging £2 for refreshments and a raffle ticket.  You will also be able to purchase additional raffle tickets if you wish – all proceeds to go to future meetings and events. Members and non-members are welcome along – please feel free to email us if you are interested in becoming a member, or talk to one of the Committee Members on the day.
Contact:
Further information
To find out more, visit: