Please change your IT account password
28 Oct 2015
In the next few weeks, we will be asking all members of staff to ensure their password has been changed recently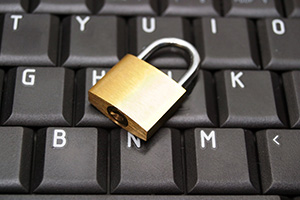 You will shortly begin to receive a series of up to three emails asking you to change your password, unless you have changed your password since 30 June 2015.
If you do not change your password three days after receiving the third email, your password will be expired and you will be unable to log in, until you change it through the IT Account Manager password recovery process.
Points of note:
If you have changed your password since 30 June 2015, you do not need to change it and will not receive these emails.
This message is mainly for University staff; this does not generally apply to students, unless they have been employed as casual staff.
This activity has been planned for several weeks, and is not related to the issues with network storage which happened on 22 and 26 October 2015.
Why should I change my password now?
Your IT account password allows you to access services such as University Managed Desktop computers, email, internet access, My Manchester, Blackboard, IT Support Centre Online, Virtual Private Network (VPN) and more.
Changing your password now will ensure that you don't receive the reminder emails and avoid your password expiring at an inconvenient time.
How do I change my password?
The only way to change your University password is through the IT Account Manager. To be extra sure you are logging into the correct website, type https://iam.manchester.ac.uk/ into your web browser's address bar.
However, to reduce the risk of your IT account being locked after changing your password, there are some steps you may need to take before and after changing it. This is especially true if you use a laptop, smartphone or tablet to connect to University services such as Eduroam wireless, staff email or VPN. 
Remember:
Do not re-use any password you have used previously
Do not share your password with anyone, even family members, University colleagues, IT staff, your manager or your PA
Do not use your University IT Account password for non-University systems
For general advice on passwords, visit our Cyber security passwords page, and for all other IT Support questions, contact the IT Support Centre:
IT Services