24:7 Big Festival Weekend
20 Jul 2015
24-26 July 2015 at the Martin Harris Centre for Music and Drama.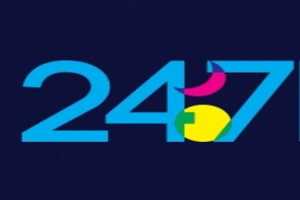 The 24:7 Theatre festival is a unique event, helping to promote new plays while developing the emerging talent of writers, directors, actors, producers and technicians. It has been held annually since 24 July 2004 (hence 24:7) and in that time some 166 productions have been seen in non-theatre spaces across Manchester, including hotels, bars and, in 2008, a music shop.
The 2015 Festival will see a Big Festival Weekend based in and around The Martin Harris Centre for Music and Drama between 24-26 July 2015.
As well as plays, there will be monologues and site specific pieces, with performances lasting between 5-90 minutes. Showcasing the wealth of emerging talent out there, across the UK and beyond, 24:7 is the perfect launch pad for a new script, idea or writer.
To Book:
Further information: