Check out the new visual content library
03 Jul 2015
How to source images now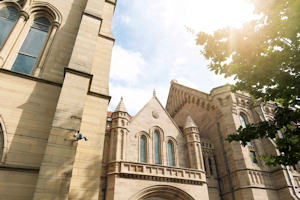 The Staffnet image library has now been replaced by the University's new visual content library, also known as Third Light IMS. It is a source of curated, on-brand, relevant and up to date film and imagery content of The University of Manchester. 
You will need to be given access to view and download this visual content. To do so, contact an administrator for your faculty or division who will set you up on the system. 
If you need to either take or commission photography, visit our brand website for details on the new style we have adopted.
Administrators
Terms of use 
The University of Manchester and the individual photographers retain the copyright of the images.
The images are to be used only on University branded material.