Staff benefits update
02 Jul 2015
It's July already and this week's offers will help you to enjoy the heatwave – if it's still with us!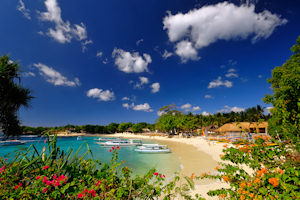 Urban Cookhouse
You can access lots of great local food and drink discounts and via Perkz. Our latest local food offer is for the Urban Cookhouse. This new restaurant on Princess Street in Manchester offers a contemporary vintage interior inspired by a New York loft apartment, with a Pan Asian menu including a New York-style brunch on a Sunday, a deli board and food from the grill. They are offering 20% of the food menu and various food and drink discounts to University staff.  For more details, visit:
Perkz
The July newsletter is out with new offers and competitions to win an Apple Watch and a Motorola Mota 360 watch!
Hotelopia - save 13% on 60,000 hotels, apartments & transfers across the globe. Shop online or call 0871 711 9494 and quote "Perkz";
Park Resorts - save up to 25% at 49 Parks beside the sea;
Siblu Villages - save 8% on family getaways this summer at 14 holiday villages situated in beautiful coastal locations across France;
Sytner – save an average of £3150 on new cars and £823 on used cars from a huge range of manufacturers including Audi, BMW, Honda, Toyota, VW, Volvo and more.
To register with Perkz, request the unique code from:
Superbreak
The latest newsletter highlights two theatre breaks.  Sinatra, The Man and his Music, is a multi-media concert with rare footage and a 24 piece band; and direct from Broadway is Kinky Boots, with music and lyrics from Cyndi Lauper.  For other Superbreak offers visit the UoM dedicated link or Telephone: 0871 221 3700 and quote "University of Manchester" 
Travel discounts
If the recent sunshine is inspiring you to book a break, visit the travel discounts and discover offers with Hilton Hotels, IHG (Holiday Inn, Crowne Plaza etc.), Cottages4u, The Travel Club and an award winning Lake District Hotel, canal boats and car hire!   
Theatre and shows
The Opera House & Palace Theatres have introduced Ambassador Experiences that you can add to your show ticket bookings.  Ideal for birthday celebrations, hen parties, or just to make your event that little extra special.  Ambassador experiences that include VIP Lounge Entry are limited in availability due to capacity of the lounge, so don't delay and be disappointed.  Groups of 10 have the additional benefit of being able to reserve any if these packages, along with their tickets, which gives you time to collect money in from your group members.  Why not give them a try? 
----- 
Discover more at Staff benefits and your feedback always welcome via staffbenefits@manchester.ac.uk
Have a sunny weekend!