Oxford Road to re-open on Monday, 15 June
12 Jun 2015
Road and bus diversions come to an end until second road closure in August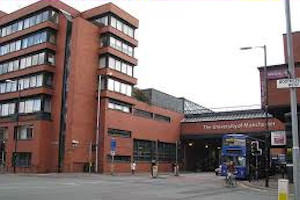 As planned, Oxford Road will be fully open to traffic no later than 6am on Monday 15 June.
All road and bus diversions will cease until the second road closure during August.
Work is ongoing to the footpaths on both sides of Oxford Road for a further two weeks, but pedestrian access will always be available under the bridge, so be aware of changing pedestrian route signage.
Pedestrian access along the Crawford House side of Oxford Road is likely to be closed until Thursday, 18 June.
The service diversion works under Oxford Road completes one of the key elements of the preparation for the demolition of the bridge later this summer, and a big thank you to our contractors for doing such a sterling job in difficult circumstances.
Thank you also to staff, students and the public for your co-operation over this past week.
Further bulletins on the bridge demolition works and the second road closure in August will be issued in due course.