Pitch your idea to the BBC
04 Jun 2015
Ideas being sought for a mass participation science project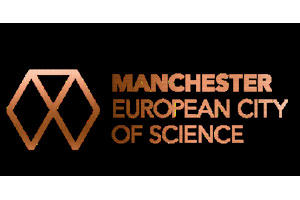 Manchester is the European City of Science until the end of 2016 and its organisers are looking for an exciting and innovative way to communicate science to a mass, global audience.
One way of doing this is through a 'citizen science' project – in other words a project where people can get involved in a piece of real science happening right here in Manchester.
Organisers and the University are working with the BBC to develop this idea and your ideas are needed!
You can submit your idea for a mass participation project – here are some ideas:
The winning idea will be fully supported, developed and launched through the European City of Science delivery partners, the University of Manchester, Manchester City Council, Marketing Manchester - alongside the BBC.
What's being looked for:
the subject be grounded in real science with academically publishable outcomes
look to link your idea to Manchester's cultural strengths
it should have mass appeal and be open to all no matter what their age or gender
an international angle would be great to encourage participation from across the globe
It should use digital ways of collecting data/taking part
It should be quick and easy to get involved
The experience should be fun
It should be media worthy and appeal mass and diverse media
Outcomes can be easily monitored and evaluated
Key dates
Closing date for proposals: Friday, 12 June 2015.
Announcement of shortlist to entrants: Tuesday, 30 June 2015.
A panel of judges experienced in public engagement will make the final choice. The ESOF team reserve the right to negotiate with applicants to ensure that the selected entry fully meets the criteria.
Submission procedure
To submit your idea, please save and complete the form at:
Email the completed form to: