Making IT happen for you
28 May 2015
IT Services have been making some changes since the start of this year and soon, you will start to experience some of these.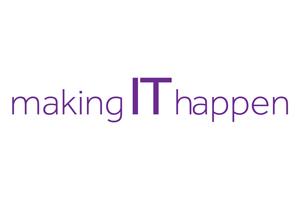 A new IT Support Centre is already in operation 'behind the scenes' with more dedicated staff than ever before. Over the coming months this will open its doors; providing University staff with a dedicated staff walk-in IT Support Centre, offering face to face advice and support in addition to the traditional telephone and online methods.
A new online system will also offer improved customer self-service, allowing you to submit and track requests more seamlessly and even book an appointment for an IT support visit, at a time that is convenient for you.
Local IT support teams will also change, servicing areas by campus building 'zones' as opposed to by Faculty/PSS; providing a more efficient service and consistent customer experience across the University estate.
More information on these changes will be released over the coming weeks, though StaffNet News and also through the IT Services Twitter feed.