That's the (team) spirit!
22 May 2015
University colleagues do their bit for Give and Gain Day again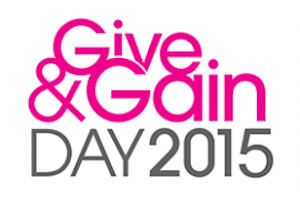 In support of our social responsibility agenda, the University once again took part in Give and Gain Day, the national day of employee volunteering organised by Business in the Community (BITC).
Ten teams from across campus did their bit for the local community – and fostered team spirit in the process.
The teams included colleagues from the Faculty of Engineering and Physical Sciences PSS Leadership Team, the Division of Communications and Marketing, HR, the Office of Social Responsibility, the Institute of Development, the School of Earth, Atmospheric and Environmental Sciences, Housekeeping at Victoria Park and Estates.
And the projects included work at Debdale, Wythenshawe, Fog Lane, Heaton and Chorlton Parks; community garden centre Garden Needs; urban wildlife area Hough End; the Animal Shelters at Tameside and Sale; homeless charity Lifeshare and the community food-growing scheme Geodome Project - Real Food at Wythenshawe.
Give and Gain Day project manager and Faculty of Engineering and Physical Sciences Head of Human Resources Sue Field said: "It is fabulous to see so many teams taking the opportunity to make a difference in the community; these projects are a really great way to engage in team development – and provide a lot of fun too."
Give and Gain Day connects employees with community organisations by matching them with a volunteering project. They have helped with everything from school sports days to employability workshops for the long term unemployed, part of a global movement of thousands of volunteers across 25 countries as diverse as Spain, Iran, Nigeria and Guatemala.
By making volunteering accessible and inspirational, BITC aims to support organisations to see volunteering as something that can contribute to individual professional development and team building.
To read about individual team efforts, visit: