Extending Working Life: Prospects and Challenges
07 May 2015
Come to MICRA's Annual Public Lecture 2015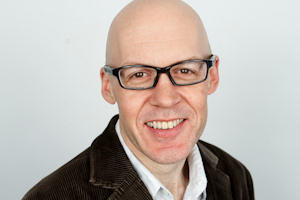 James Banks, the University's Professor of Economics and Deputy Research Director for the Institute for Fiscal Studies, is giving this year's MICRA Annual Public Lecture.
Professor Banks will discuss 'Extending Working Life: Prospects and Challenges', a major area of debate in current social and economic policy.
Extending working life is a now a key element in policies aimed at managing some of the pressures associated with ageing societies. In the UK, the target is to increase the average age of retirement by six months every year. State pension ages (SPA) are being raised: from 2020 both men and women's state pension age will be 66, increasing to 67 between 2026 and 2028.
Professor Banks will consider some of the demographic and economic drivers behind this policy, examining issues such as the changing likelihood of work at older ages, the effect of pension incentives on exit from work, and links between health and work.

One of the UK's leading experts on work and retirement issues, Professor Banks came to Manchester in 2010 as Professor of Economics retaining a half-time appointment at the Institute for Fiscal Studies as Deputy Research Director and Co-Director of the ESRC Centre for the Microeconomic Analysis of Public Policy. He is Co-Principal Investigator of the English Longitudinal Study of Ageing, a member of the UK Government Pensions Statistics Advisory Group, and a member of the Lead Expert Group Government Office for Science Group on Analysing the Challenges and Opportunities of an Ageing Society. 

The lecture is on Tuesday, 12 May 2015, 6.30pm-8pm, followed by a drinks reception, at University Place, Lecture Theatre B, University of Manchester, M13 9PL.
To book
Visit: