Get ready for Give Your Car a Rest Day at our travel choices event on 12 May
08 May 2015
Free taster tickets, prize draws, personalised travel plans and more - there's something for everyone, however you travel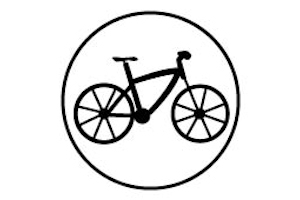 As interest in Give Your Car a Rest Day gathers momentum, the University has organised an event to help you with your travel choices in the lead-up to the day itself - 19 June Open Day.
On Tuesday, 12 May (11am to 3pm), representatives from the following organisations will host stalls on the ground floor of University Place (drum area):
Transport for Greater Manchester (TfGM)
Northern Rail
Stagecoach
First Bus
TfGM Cycling
Environmental Sustainability
UMBUG (Bike User Group)
Run-Commute UoM
Car Park Services
Edinburgh Bicycle Co-op
Ken Foster's Cycle Logic
There'll be a wealth of travel information available and you'll have opportunities to:
create your own Personalised Travel Plan in advance or on the day;
pick up free taster tickets (for car drivers) – a weeks' travel on Northern Rail or an any-bus (System One) or Metrolink day ticket;
talk through your journey with the experts and get information on the University's Sustainable Travel Plan options and initiatives;
win prizes (for sustainable travellers) - enter the sustainable travel prize draw, with a chance to win one of four £50 vouchers.
For full details of what each stall is offering, visit:
Please do come along - and spread the word to your colleagues as well. We'll be using #restcarUoM on the day.
Further information
For more details about the big event itself on 19 June, please visit: