Give Your Car a Rest on Open Day
24 Apr 2015
Take the opportunity to try out more sustainable forms of transport for free on Friday, 19 June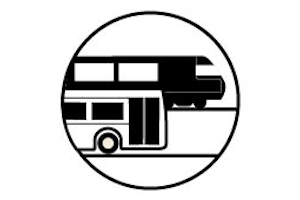 Open Days are a vital opportunity to showcase our wonderful University to prospective students and their families, with well over 10,000 visitors heading to our campuses.
Although the organisers encourage visitors to use public transport and other sustainable modes of travel, the majority (around 60%) travel by car and this causes huge increases in demand for car parking on campus. This can create a poor first impression of the University.
For this year's weekday Open Day on Friday, 19 June, the University has developed its first-ever 'Give Your Car a Rest Day' to encourage members of staff who usually commute by car to use public transport and other more sustainable modes of transport on the day itself - and perhaps beyond it.
The Open Day organisers are also putting greater emphasis on encouraging visitors to travel to Manchester without their cars.
If you'd like to give your car a rest (and join the 60% of your colleagues who already travel sustainably), there's a comprehensive package of options and incentives available to support you:
a free Personalised Travel Plan Pack for your journey based on the answers to a short online survey;
free taster tickets for bus, train and tram for University car park permit holders;
a travel event on Tuesday, 12 May (11am to 3pm) in University Place providing information, advice and incentives on all forms of sustainable travel;
a prize draw offering £200 worth of vouchers to those staff that already travel sustainably.
However you usually travel, we hope that as many of you as possible will get involved in this exciting new initiative and help to spread the 'Give your car a rest' message to your colleagues.
For all the specific detail, please visit the new webpage: