Venture Further 2015 competition finalists announced
21 Apr 2015
The finalists for Manchester Enterprise Centre's annual Venture Further competition have been announced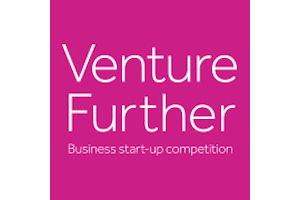 Venture Further invites students and researchers from Manchester University, as well as recent alumni, to propose a business plan to an expert judging panel of enterprise and business professionals in both the academic and private sector.
The competition allows for individuals or groups to receive expert feedback on their business ideas and gives them an opportunity to win up to £10,000 worth of cash to get their idea off the ground.
Sixty five entries were submitted to this year's awards programme. A panel of expert judges have selected four finalists from each of this year's categories to pitch their ideas to the panel, in the hope of winning the cash prize.
Entries have come from students at schools and faculties right across The University, from Law and English Language undergraduates, to Medicine and Electronic Engineering PhDs.
Lynn Sheppard, Director of Manchester Enterprise Centre said: "The competition is now in its tenth year and provides an opportunity for students and recent alumni who are serious about starting a business to have the support and encouragement to really make it happen; it has helped to launch many successful new ventures and careers.  This year's winners will receive prize money totalling £50,000 and have the added benefit of support from groups across the University and its wider networks.
"I would also like to thank the sponsors of this year's competition which include Johnson &Johnson Innovation, Manchester Academic Health Science Centre, NatWest, Manchester Science Partnership and CMS."
Dr Martin Henery, Venture Further Competition Director said: "The quality of entries to this year's competition has again increased and we have received an incredible mix of business proposals addressing major problems, social issues and the use of new technologies."  
The winners will be announced at the Venture Further awards gala, taking place at the Whitworth Art Gallery on Wednesday, 6 May.
Further information
Visit:
Venture Further 2015 finalists
Research category: Micro Atlas, AIIS Solution, TRAM and Ambient Engine
Digital category: Perfocal, Tax Saving Expert, Adaptive School, and Metriculate
Business category: Owiwi, Maritime Security Exchange, CSI Trap and Joy & Joe
Social category: O'Computer Savvy, In your own words, My Nairobi and Powercycle