Cycling to, and up, Snowdon and back again for Ollie
20 Apr 2015
Help Forbes raise funds for a terminally ill little boy and his family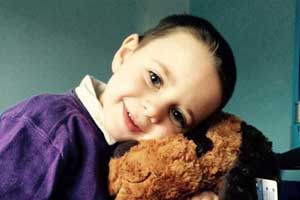 Forbes Manson from the Institute of Human Development will be cycling off-road to, and up, Snowdon and back again with 10 friends to raise funds for a local boy with a terminal disease. 
Ollie is a local 4 year old boy with Batten disease. This is a horrible disease with a rapid loss of sight, early mental deterioration, and seizures. There is no treatment and death usually occurs in late teens to early adulthood. Ollie's little sister has also just been diagnosed with the disease.
Over the May bank holiday weekend Forbes and his friends will set off from Ollie's school in Poynton and cycle to Snowdon, before climbing it and sleeping out on top. They will then ride down the next morning and cycle home. A round trip of about 240 miles, with a 3,560 foot mountain thrown in for good measure.
The money they raise will go towards giving Ollie some memorable experiences with his family while he can still enjoy them. With your help they are aiming to raise £5,000.
You can donate by visiting JustGiving.
Alternatively text 'OARS60 £2' to 70070. You can change the £2 to £3, £4, £5 or £10 if you want (please do!).
"Ollie's army" thanks you for your support, it will make the chaffing worthwhile!