Celebrate Week 2015
14 Apr 2015
Help us to celebrate all that is fabulous about our students!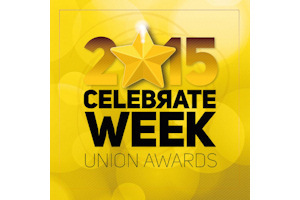 The Students' Union Awards, generously supported by Endsleigh Insurance, celebrate the amazing achievements of our students - whether that's in supporting local and national charities, running successful society events or campaigns, working hard to represent fellow students or contributing to our student media.
Winners will be announced at a series of Awards Ceremonies from Tuesday, 5 May to Thursday, 7 May 2015, and will include the Manchester Teaching Awards.
Further information
For details about each Awards Ceremony and how to nominate, please go to:
Nominations close on Thursday, 16 April at 5pm.
Registration
To register for your free ticket to each of the Awards Ceremonies, please go to: