Staff benefits update
26 Feb 2015
This week's issue is health, childcare vouchers and foodie related!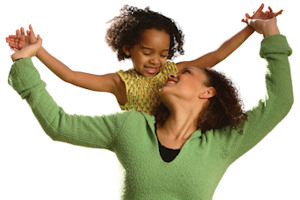 Hi-Life
The Hi-Life "2 for 1" Dining Card can save you hundreds of £££'s every year on your restaurant bills with over 450 restaurants in Manchester plus thousands more across the UK and Ireland and with a handy mobile App to search restaurants and display your digital Hi-Life card. Hi-Life are pleased to offer you a discount on their memberships with the Classic Membership at £39.99 (£30 saving) and Platinum Membership - £44.99 (£40 saving). Find out how to buy.
Reduced rates on health cash plan and free back care app
SimplyHealth offer you special reduced rates on their Simply Cash Plan. This is an affordable plan that can help spread the cost of your healthcare by giving you money back on important areas of your everyday health. It covers check ups and treatment at dentists, opticians, physiotherapy and approved complementary therapies. Find out more about Simplyhealth and how it may be able to help you and your family with your health costs.
Simplyhealth also provide free access to links that help support and strengthen your resilience as well as information and download exercises for back care. Most of us will have back pain at some point in our lives and know how it affects life at home and work.   If you download the free back care app, Simplyhealth will donate £1 to the charity BackCare (T&C apply).
Kiddivouchers – survey and donation
Our Kiddivouchers Scheme now has over 870 members who are making Tax and NI Savings on their childcare costs with over 60% of scheme members ordering the maximum monthly amount of £243. 
Kiddivouchers recently ran a staff satisfaction survey of the scheme members of which 221 people responded. 97% of those thought the Kiddivouchers service was good or excellent and 99% would recommend the scheme which was fantastic news! Many reported that the Kiddivouchers website was easy to use too but others suggested improving the amendment process for voucher orders. Your views are important and to ensure we better support childcare voucher users we are adjusting the change period from every quarter to every month to accommodate members who may have special circumstances.
Kiddivouchers had promised to donate £1 for every member survey completed. On that basis they donated £250 on the University's behalf to the Teenage Cancer Trust ward at the Christie Hospital. So thank you to all who took the time to respond and share your suggestions.
Find out more about Kiddivouchers, the Government proposal to launch a new Tax-Free Childcare Scheme and our Workplace Nursery Scheme in our University childcare section.
50% off at 24 Bar & Grill
One of our regular discount providers, City Scene, are offering 50% off the food bill at 24 Bar and Grill in Manchester on Friday 27 February. More details available here.
February Perkz
It's the last few days to enter the February Perkz competitions to win a weekend in Paris and a 4* London Stay. If you haven't registered yet just visit www.perkz.com and use our unique code UNIMAN.
-----
Have a great week and discover more benefits via Staffnet,  Facebook and Twitter.