Improving our physical environment
01 Apr 2015
Feedback from the Staff Survey 2013 has resulted in the refurbishment of several common room and working areas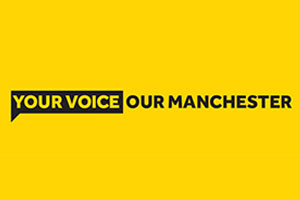 The refurbishment of the MHS and FLS Staff common room on the 2nd floor of the Stopford Building hastransformed a 'tired and dated' space into a pleasant, modern environment for staff to enjoy. The room incorporates areas for food preparation plus relaxation spaces for breaks and a screened off 'quiet space' for those who just need some time to themselves.
MHS Faculty Office staff gained a new common room in the Simon Building in February 2014. The room, which adjoins an existing kitchen, is furnished with comfortable chairs, sofas and tables where staff can enjoy their breaks away from their desks and catch up with friends and colleagues from other offices.
Members of central Finance, based on the ground floor of John Owens, now share a nearby kitchen with colleagues from Human Resources. Using input from key members of the Finance team, the kitchen was remodelled and redecorated to make the best use of the limited amount of space available.
A refurbishment programme led by staff from the Division of Communications and Marketing has resulted in improvements to their office space (LG020/LG040, John Owens Building). New features include an informal meeting space, a media unit to showcase the Division's digital projects, improved lighting and a new meeting room with top notch AV equipment. And the Division's Design Studio came into its own, creating a range of impressive artworks for the walls of the new look offices.