Accommodation Open House 2015
16 Feb 2015
On Sunday, 8 March the Accommodation Office is inviting all offer holders onto campus to its Open House event to take a look around all our halls of residence.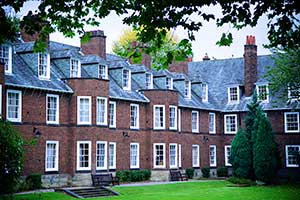 Taking place from 10m – 4pm, this will be a great opportunity for all offer holders and their families to see the range of accommodation that we have available, chat to students who currently live there and speak to staff about any questions they may have. 
The Welcome Desk in University Place will be the main information point with staff from the Accommodation Office available to respond to any enquiries. A free shuttle bus will also be running throughout the event to help all visitors get around the campuses. 
On the day, the Armitage Sports Centre, the Manchester Aquatics Centre and the Sugden Sports Centre will be open for all visitors to take tours and see the wide range of sporting facilities that we have. Some halls of residence and Food on Campus outlets including Café Eros in University Place and Source Café on the Fallowfield campus will also be open, offering hot and cold refreshments. 
Visitors to Open House event do not need to book in advance – we are asking them to just turn up on the day and use the guide to navigate themselves around or start off by visiting the main information point in University Place where further instruction can be given. Printed versions of the guide will be available on the day.