Staff benefits update
11 Feb 2015
It's the St Valentine's Day special! This week brings you a Georgian wedding location, wedding photographers, Valentines offers, competitions and latest prize winner with Perkz and how to love giving!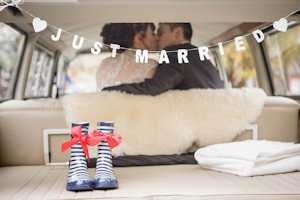 For those who have already (or are about to) set "the date" you can receive discounts on weddings within the Georgian splendour of Tabley House near Knutsford ; and to capture your special day you could choose a discounted package from a choice of photographers so you can find the one that suits your personal style, needs and budget. See our wedding discounts for more information!
Foley Photography
Foley Photography provides outstanding contemporary wedding photography, recording the real story of your day with timeless images (Staff Benefits Update image courtesy of Foley Photography).   The approach is a stylish blend of wedding documentary photography with relaxed editorial portraiture. They photograph across the UK and internationally and feature in leading magazines and blogs including Brides and Wedding Ideas.  Prices start from £750 including an exclusive 25% discount for University of Manchester staff on selected remaining 2015 wedding dates.
Chorlton Wedding Photography
Offering a documentary style of photography meaning this husband and wife team constantly move around looking for great photo opportunities, interesting lighting and natural moments. They focus on informal group and couple shots to allow you to spend maximum time with your guests. They are offering staff 10% off all their 2015 Wedding Packages as well as 10% off their bespoke design products such as invites and wedding favours such as customised mugs and drinks coasters.
Kate Scott Photography
Kate focusses on capturing as much detail and emotion throughout the day as possible and offers offering you 10% discount on all wedding and portrait packages. Find out more on Kate Scott's page.
Tabley House – wedding location and wedding fair
Tabley House provides space for wedding ceremonies and drinks receptions with the Georgian interiors providing a fabulous backdrop for your wedding vows.  Couples who choose to have their wedding at The Tabley House Collection can follow it with a drinks reception overlooking the Park and Tabley Mere or you can follow the ceremony with a full wedding breakfast and evening reception at a venue of your choice or benefit from discounted packages from their partners nearby.
Weddings are important for the Trust, not only in raising money for the upkeep but as another way of sharing this splendid Collection with people. Look at our beautiful wedding gallery for images and information. Prices start at £900 and 10% discount available to University staff. Find out more at our Wedding Fair on 22nd March.
Perkz for February
Catch up with all the Valentine related offers in Perkz's latest newsletter  containing fabulous 20% discounts at BuyaGift.com and eFlorist and details of how to enter February's competitions to win:
A weekend in Paris
4* London stay
Perkz prize winner!
Last month many of you entered the prize draw to win a £500 Hotpoint voucher and the winner was (drum roll…) Vickie Hamilton based at Dalton Ellis Hall. Congratulations, Vickie! 
Love Giving
Many of our colleagues are so generous in giving time through volunteer projects, helping various fundraisers throughout the year at work and in their personal time or giving through their pay.   It shows a real passion for so many causes. If you are considering giving you can find out more about:
Happy Valentine's Day to all and keep up to date with staff benefits and discounts via Staffnet, Facebook and Twitter. There is something for everyone!