WakeIT up when you need it and save energy
10 Feb 2015
Do you leave your University computer on overnight or over the weekend so you can connect to it from home?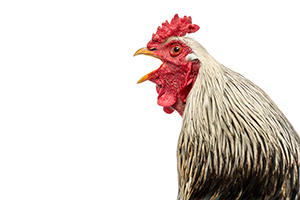 You don't need to do this any more. With our new WakeIT service, you can put your computer into sleep mode and wake it up when you need to, saving on energy costs and contributing to the Environmental Sustainability Strategy in the University's 2020 vision.
If you're using a Managed Desktop computer, WakeIT is extremely easy to use and registering your computer takes less than a minute.
To register your computer, log in to the WakeIT website, click "Register this computer", type a recognisable name for your computer and click "Register PC".
At the end of your working day, you put your computer into sleep mode by clicking the Start button, moving your mouse to the triangle next to the Shut Down button and clicking sleep. However, you must not turn it off or unplug it at the mains socket.
To wake up your computer remotely, log in to the WakeIT website from any computer, click the power button icon next to the computer you want to wake up, wait a few seconds until the power button turns green, then you can connect to your computer through Remote Desktop in the usual way.
Once you have registered your computer, test the system to check it works as you expect it to.
If you need any more help, please visit the WakeIT help page, or contact the IT Service Desk.
We welcome feedback on this service, or any other aspect of IT Services through our Talk To Us webpage.
IT Services