Democracy and Elections website launched
10 Feb 2015
A new website which brings together political scientists and sociologists who study democracy, citizen participation and elections has been launched this week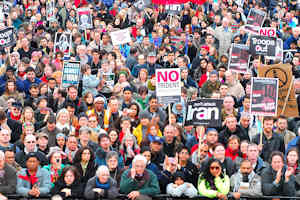 Called Democracy and Elections and convened by Professor Rachel Gibson, its mission is to provide informed insights into how political attitudes, behaviour and organisations are changing in Britain and beyond.
The website contains information on events relevant to anyone interested in electoral politics, news and analysis as well as information for journalists.
Professor Gibson said: "The evidence from the UK and other democracies shows that representative systems are facing challenging times in terms of declining levels of popular trust in key institutions, such as political parties and elected MPs, and a growth of populist alternatives.
"In this key time in the run up to the General Election, the mission of Democracy and Elections at Manchester is to provide informed and academically rigorous insights into these trends.
"As home to the Economic and Social Research Council funded British Election Study and holding membership within the Comparative Study of Electoral Systems planning committee, we are well suited to investigating these questions.
"To keep up to date with what we're doing, please do follow us on @DemElect."