Election of the Chancellor, 2015
09 Feb 2015
Your chance to participate in the election of our new Chancellor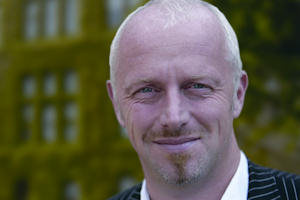 The University is electing a new Chancellor this year – and as a member of staff you can play a part in the election.
The Chancellor is the ceremonial head of the University, our figurehead and ambassador who works with the President and Vice-Chancellor and other senior officers to promote the University's achievements regionally, nationally and internationally.
The current Chancellor of the University is Mr Tom Bloxham, property developer and founder of the urban renewal property development company Urban Splash. He was appointed on 1 August 2008 and his term of office will come to an end on 31 July 2015. Former Tesco CEO Sir Terry Leahy and broadcaster Anna Ford were his predecessors.
The Chancellor will be elected for a term of seven years from an electoral roll of approximately 180,000, including staff and graduates of the University and the members of the General Assembly. 
The University will launch the election on Monday, 23 February 2015.
Nomination forms will be made available to all staff, all members of the General Assembly and all those registered for the election with the Alumni Association. If, on the close of nominations, there is more than one candidate nominated, a vote will be held across all three electoral groups to select the next Chancellor.
Further details
Further details of the electoral process will be provided on the launch date, but the Ordinance governing the election (Ordinance I: Election of the Chancellor and Terms of Appointment) is available at:
The election will follow the following timetable:
Nominations open - Monday, 23 February
Nominations close - Monday, 13 April (noon)
Voting opens - Tuesday, 26 May
Voting closes - Thursday, 18 June (noon)
Results announced by the University - Monday, 22 June
There will be further communications about the election and nominations on Monday, 23 February. If you are a member of staff this will be via email and through regular University news channels. If you are a member of the alumni and/or General Assembly, this will be through direct email/mail contact.