Review of Life Sciences
05 Feb 2015
A Review has been initiated of the structures for the organisation of Life Sciences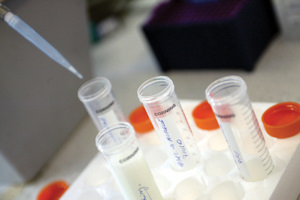 The President and Vice-Chancellor, with the full support of the University's Senior Leadership Team, has initiated a Review of the effectiveness and sustainability of current structures and possible alternative structures for the organisation of Life Sciences and cognate disciplines in the University. The Senate has also been informed.
The key considerations for the Review will be the optimal structure for the sustainability of the relevant disciplines while at the same time ensuring the delivery of high quality research and teaching, an outstanding student experience, and an ongoing commitment to social responsibility. As such the Review will contribute to the University's strategic objectives as set out in Manchester 2020.
The Review will be led by Professor Keith Brown, Vice-President and Dean for Humanities, and is expected to report back to the President and Vice-Chancellor by the Summer.
Explaining the rationale for the Review at this time, the President said: "When we created the new University following the "merger" in 2004, we established four Faculties. These were of very uneven size - with FLS representing 10% financially and the remaining three c. 30% each. This was considered to be the most appropriate arrangement at that time, but this disparity in size had led to pressures on FLS, where there is little or restricted scope for leveraging opportunities because of their relatively small size. These pressures will be compounded by likely reductions in research (QR) funding following REF. I have therefore concluded that it is timely that we review our structures in this area, considering the full range of options, to ensure they are optimal to sustain our academic mission."