Europe's largest science conference comes to Manchester next year
04 Feb 2015
The EuroScience Open Forum (ESOF) 2016 will take place in the city in July 2016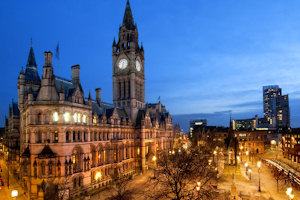 The organisers of ESOF 2016 are focussing on delivering a truly inspiring and engaging science event in Manchester in July next year.
Professor Nancy Rothwell, who is ESOF 2016 Champion, said: "On behalf of ESOF 2016 I am delighted to welcome Europe's largest general science conference to Manchester in 2016.
"Manchester has always been a city at the forefront of discovery and advancement in technology, industry, engineering, science and innovation and ESOF 2016 will reflect this unique spirit."
The theme for the Forum is 'Science as Revolution' focusing on fostering breakthroughs in science and the conditions needed for a city to capitalise on scientific knowledge.
The groundwork for ESOF 2016 is already well underway, with the Steering Committee and Programme Committee having met in Manchester in recent weeks. They are now busy with preparations for the publication of the call for submissions in mid-February. They are confident that they will develop a strong and exciting programme to make Manchester a worthy successor to recent past hosts Copenhagen (2014) and Dublin (2012).  
 
The delivery teams and committees will be taking the ESOF 2016 message out to a global audience, both at the AAAS conference in San Jose (12-16 February) and global  property conference MIPIM in Cannes (10-13 March). 
Professor Rothwell added: "Science and discovery has been and will continue to be an integral part of Manchester's culture and we want to share this with the global scientific community."