Tax Free Childcare Scheme – Autumn 2015
21 Jan 2015
The Government is launching the new Tax-Free Childcare Scheme in the autumn of 2015 – although a precise date is still not available at this time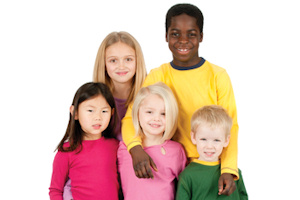 The Tax-Free Childcare Scheme will enable parents to receive Government funding for up to 20% of their childcare costs, covering annual childcare costs of up to £10,000 and providing savings of up to a maximum of £2,000 per child per year.
The introduction of the Tax Free Childcare Scheme will mean changes on childcare cost support for many parents. Our Workplace Nursery Scheme will not be affected by the changes, but the Government has stated that parents who have children after Autumn 2015 will not be able to benefit from Childcare Vouchers. It is important that parents currently receiving Childcare Vouchers via our KiddiVouchers scheme, or contemplating using this scheme, know the impact of changes and what your options are for later in the year. 
The Government's Tax-Free Childcare Scheme will initially only be available in respect of children under five, although there are plans to make it available for all children under 12 within one year. After the Tax-Free Childcare Scheme launches, new registrations to childcare voucher schemes (including our KiddiVouchers scheme) cannot be accepted. However, all parents registered for childcare vouchers by August 2015 will then be able to continue to order vouchers and make savings beyond autumn 2015, or for as long as an employer continues to run the scheme. Anyone who remains in the Childcare Vouchers Scheme will also still be able to receive vouchers up until the September after their child's 15th birthday.
If you are currently paying for childcare now, you can register with our KiddiVouchers scheme by August 2015 to enjoy tax and National Insurance savings and you will then have the option in autumn 2015 of being able to choose whether to stay with KiddiVouchers or whether to opt for Tax-Free Childcare, depending on what is best for your family. Since its launch in October 2011, our Kiddivouchers scheme has saved our staff approximately £1.9m in tax and NI savings. 
It is always recommended that you should take independent advice on childcare vouchers and the Tax-Free Childcare Scheme to determine what is best for your individual family circumstances. 
More detailed information on Tax Free Childcare is available via:
As and when the Government provides more information we will keep you updated via: