Take part in Bogle, a 24 hour sponsored walk or cycle around Greater Manchester
12 Jan 2015
Raise money for the NSPCC or a charity of your choice on 6/7 March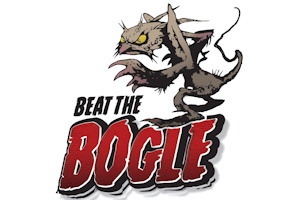 In 1961, a group of stranded UMIST lecturers made the gruelling 55 mile walk from Lancaster to Manchester after missing the last bus home. Legend has it that the Bogle, an imp from Lancashire folklore, appeared to them and urged them to give up and turn back. Each year since their battle with the Bogle, their successful return to Manchester has been commemorated in the 55 mile Bogle Stroll, which has raised millions of pounds for hundreds of charities over the years.
In the years that followed the original journey, the event became a focus of the UMIST calendar with up to 3,000 people taking part each year during the 1970s. The route now consists of a figure-of-eight course which takes walkers to Manchester Airport, Stockport, Failsworth, Farnworth and Salford, with options to walk 55 or 26 miles or cycle 78 miles.
Bogle is still a highlight of the Manchester experience, with one ex-Bogler described it as "the ultimate, best thing I've been a part of while in Manchester". This year's event will take place on Friday, 6 and Saturday, 7 March, and staff are encouraged to sign up and take the event back to its traditional roots. Although Bogle can be walked for any charity, the official charity partner for 2015 is NSPCC, with all money raised going to projects in Greater Manchester.
Further information and registration
To find out more and sign up by Friday, 27 February, visit: