All about Quorn – with Kevin Brennan, director of Quorn UK (free event)
07 Jan 2015
Kevin Brennan, director of Quorn UK, will be joining Uomfoodies, to speak and answer any questions that you may have on 29 January (5-7pm) in A4, Samuel Alexander Building (behind the Students' Union)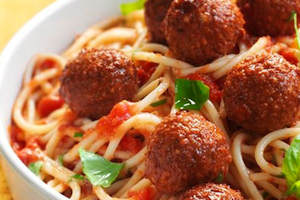 If you are interested in finding out more about Quorn, what's in it and how it can benefit your diet and lifestyle, this is the event for you. We are hoping to get more Quorn on/near to campus so it would be great to hear everyone's viewpoints.
Quorn is a great tasting range, perfect for if you're trying to eat healthier as part of an active lifestyle, watching your weight, or if you want some meat free meal inspiration. Plus products like Quorn Mince are a great source of protein, that still allows you to enjoy all of your favourite meals.
Quorn is a very misunderstood product. You can now buy all sorts of meat alternatives, from bacon to steak pies, but many don't understand how it can look or taste similar to meat (or how to cook it properly).
Everyone who attends will also receive a voucher to purchase a quorn product and we hope that you will send in pictures/reviews of what you choose and make. If you would like to make something for the event for people to try, please let me know and I can send you the voucher in advance.
Further information