Remembering 2nd Lieutenant Russell Willis, York and Lancaster Regiment
07 Apr 2015
Killed in action on Sunday, 25 October 1914 at Neuve Chapelle, age 19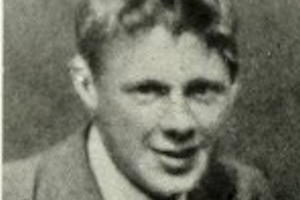 In August, the University published a special website, World War 1 Centenary, to commemorate the centenary of the start of the Great War.
During the next four years, the website will pay a monthly tribute to a student or member of staff who lost their lives in WW1, 100 years after they died.
This month, it features Russell Willis, who was born on 9 November 1894 at Denton to William Willis, Headmaster of Russell Scott Memorial School, and Annie M. Willis of 47 Dawlish Road, Wallasey, Cheshire. He was educated at Denton Russell Scott Memorial School, Denton (Lancashire County Council Junior Exhibition, 1907) and Manchester Municipal Secondary School. He entered Manchester University in 1911 aged 16 and in July 1914 was awarded the degree of BSc. (Tech.) 1st Class Honours (Applied Chemistry.). He stayed on at the Tech as a Research Scholar.
Although the University has basic biographical details for all of the fallen, their wider stories have often been lost. If you have any documents or images relating to the part played in WW1 by former students, members of staff or the University itself, please contact: