Tell us what you think is bullying, harassment or discrimination
26 Nov 2019
Help us understand what you think constitutes bullying, harassment or discrimination by taking part in a focus group in February 2015 or providing feedback by email/online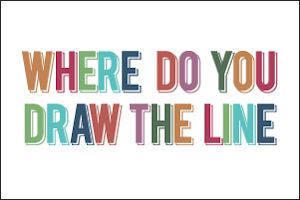 When the original We Get It campaign was launched in February of this year, it focused specifically on sexual harassment. The second phase of the campaign is now in progress, which has a broader goal of challenging all forms of bullying, harassment and discrimination at the University.
In support of our policies, we have increased the number of harassment advisors available to staff and students, and developed an easier way to report bullying, harassment and discrimination online.
To challenge bullying, harassment and discrimination we first have to understand, what is bullying, what constitutes harassment and in what way do people experience discrimination?
People can experience behaviours in different ways; thoughtless comments or jokes to one person may be deeply offensive to another and could have a sustained negative impact on their working life.
Take part
Where we as individuals 'draw the line' on what we believe to be bullying behaviours or harassment may vary considerably. What we ask is that you consider other people's views and opinions and how they might experience different situations.
We know it can be difficult to navigate these kinds of issues: that's why we want to start a discussion and get people talking about it.
As part of November's CoreMunicate, staff were asked to discuss what actions and behaviours they believe constitute bullying, harassment and discrimination.
In addition, we would also like to invite you to participate in focus groups, taking place in February 2015, to discuss this in more detail.
With this information we want to describe the range of different scenarios that people might encounter and how they experience them, in the hope that we might increase understanding within our community.
If you would like to take part in a focus group or provide feedback on your thoughts directly, please email:
Discover more
For more information on bullying, harassment and discrimination visit: