Beat public transport price increases!
26 Nov 2014
Buy your 2015 train, tram and County Card annual season tickets at 2014 prices: deadline for applications is Thursday, 11 December 2014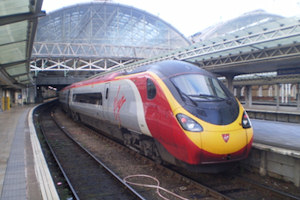 Annual public transport season tickets are far better value than, particularly, daily and weekly options, for full time staff. Savings vary, mainly based on distance but can run into hundreds of pounds. Below is an example, using Wilmslow, with savings of over £400:
An annual ticket from Wilmslow to Manchester is £1,384.
Ticket Type

Cost

Annual Cost (46 working weeks)

Saving with an annual ticket

Daily

£7.90

£1817 (230 return journeys)

£433

 

Weekly

£34.60

£1592 (46 weekly tickets)

£208

 
Also, many staff living in Greater Manchester are unaware of the GM Railcard which is often cheaper than the station to station ticket and allows train travel across the whole of Greater Manchester. For example, a season ticket from Bolton is £964 whereas the GM Railcard is £906.
In addition to savings, annual tickets also remove the inconvenience of having to continually purchase tickets and allow 24/7 use, obviously including weekends.
University interest-free loan system
As a Staff Benefit scheme and as part of the University's Sustainable Travel Plan, the University enables staff to benefit from an annual ticket by purchasing it on their behalf, followed by interest free payments from salary over 10 months. The scheme is available for all forms of public transport including train, bus, tram and multi-mode passes, with some offering additional corporate discounts.
Detailed information including ticket prices, terms & conditions and application forms are available at:
(Note: As described on the website, train applications are submitted by using the easy to use online application form)
Beat price increases – get a ticket at the 2014 price
If you are considering purchasing or renewing an annual train*, Metrolink or County Card (train, bus and city centre tram) pass, dating your ticket to start on or before 1st January is a sensible way of saving even more as the ticket will be at the 2014 price (for example, train fares are set to rise in January by an average of 2.5%).
*All types of annual train tickets can be purchased through the scheme, including Virgin Only and the GM Railcard (mentioned above)
Please submit your applications by Thursday, 11 December in order to allow for order, delivery and collection prior to the Christmas break.
Applicants without PC access
If you do not have PC access, please contact HR Services for assistance on:
Please make this information available to staff who do not have regular PC access.